Serving the Community of Winchester Bay, Oregon Since 1974
Rate increase Notice
Due to increased cost of materials and professional services required to maintain operations of the sanitary sewer system, to meet financial obligations for debt service acquired for State mandated wastewater system improvements, and to maintain compliance with the Dept. of Environmental Quality, the Winchester Bay Sanitary District shall be adopting Ordinance 1-2022 amending Ordinances 2-2006 and 1-2013 increasing monthly user rates from the current rate of $82.00 per Equivalent Dwelling Unit (EDU) to $92.00 per EDU affective July 1,2022.
Respectfully,
Ray Davenport – WBSD Manager
The Winchester Bay Sanitary District was established in 1967 with a five member Board of Directors. The District provides sewage service to the small unincorporated community of Winchester Bay, Oregon, which is located adjacent to the Oregon Dunes Recreational area and the mouth of the Umpqua River. The District has a service area of approximately 290 acres. Winchester Bay attracts a large number of tourists to enjoy ocean and lake fishing, ATV riding on the sand dunes, and boating.
The District constructed the public sewer system beginning with the wastewater collection system, including 7 sewage lift stations in 1973. The District followed with the construction of the wastewater treatment facility in 1974. Due to the age and overburdening of the wastewater system and regulatory agency violations, the District was mandated by the Department of Environmental Quality in 2003 to fund, design, and construction wastewater system improvements. In 2003 the District imposed a land use moratorium restricting new sewer service connections.
In 2006, the District completed construction of Phase I of the Wastewater Collection System Improvements for the rehabilitation of the 7 sewage lift stations. In May of 2009, the District completed Phase II Wastewater Improvements with the construction of a new Sequencing Batch Reactor Biological Treatment plant and appurtenances and lifted the new connection moratorium in December 2009.
Sewer service connections are now available for properties in and surrounding the District's service boundary
System Development Charge per Equivalent Dwelling Unit Fiscal Years:
2022-2023
2023-2024
System Development Charges are subject to increase following Fiscal Year 2023- 2024 depending on increases in the Construction Costs Index for construction of wastewater improvements for the State of Oregon.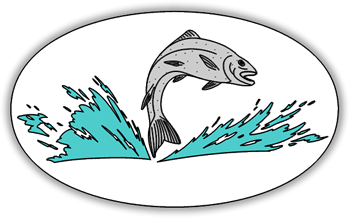 The Winchester Bay Sanitary District is seeking applicants for a half time Administrative Assistant/Bookkeeper. Winchester Bay Sanitary District is an unincorporated tourist and recreation-oriented community located near Reedsport on the central Oregon Coast. It is a beautiful location with many recreational activities to choose from. The Winchester Bay Sanitary District is a public utility service that provides professional wastewater collection and treatment services for 200 customer accounts.
The successful applicant will train under the supervision and direction of currently employed office staff during a probationary period to become familiar with District policies and procedures.
Some of the desired/required knowledge, skill and experience for this position include;
Previous bookkeeping experience.
Experience working in a fast-paced environment.
Basic accounting knowledge.
Knowledge in accounting best practices.
Knowledge in budgeting.
Experience in financial audits/ working with auditors.
Experience with payable and receivable accounts.
Experience in maintaining records of financial transactions, posting, and verifying.
Preparing financial reports
Ensuring compliance with federal and state financial reporting requirements
Knowledge with Quick books, generating payroll and invoices.
The hourly wage for this position starts at $23.00. The work schedule is part time at 20 hours per week, Monday through Friday. Benefits include health insurance, paid vacation, paid sick leave, and the opportunity to participate in PERS retirement.
To request a full job description and application please contact the District Manager Ray Davenport at 541-271-4214 or email wbsd@epuerto.org.
A completed application and resume must be submitted in person at 936 Salmon Harbor Dr. Winchester Bay OR. 97467 no later than 4:00 pm November 1, 2022 to be considered.